Cadastral Map Legends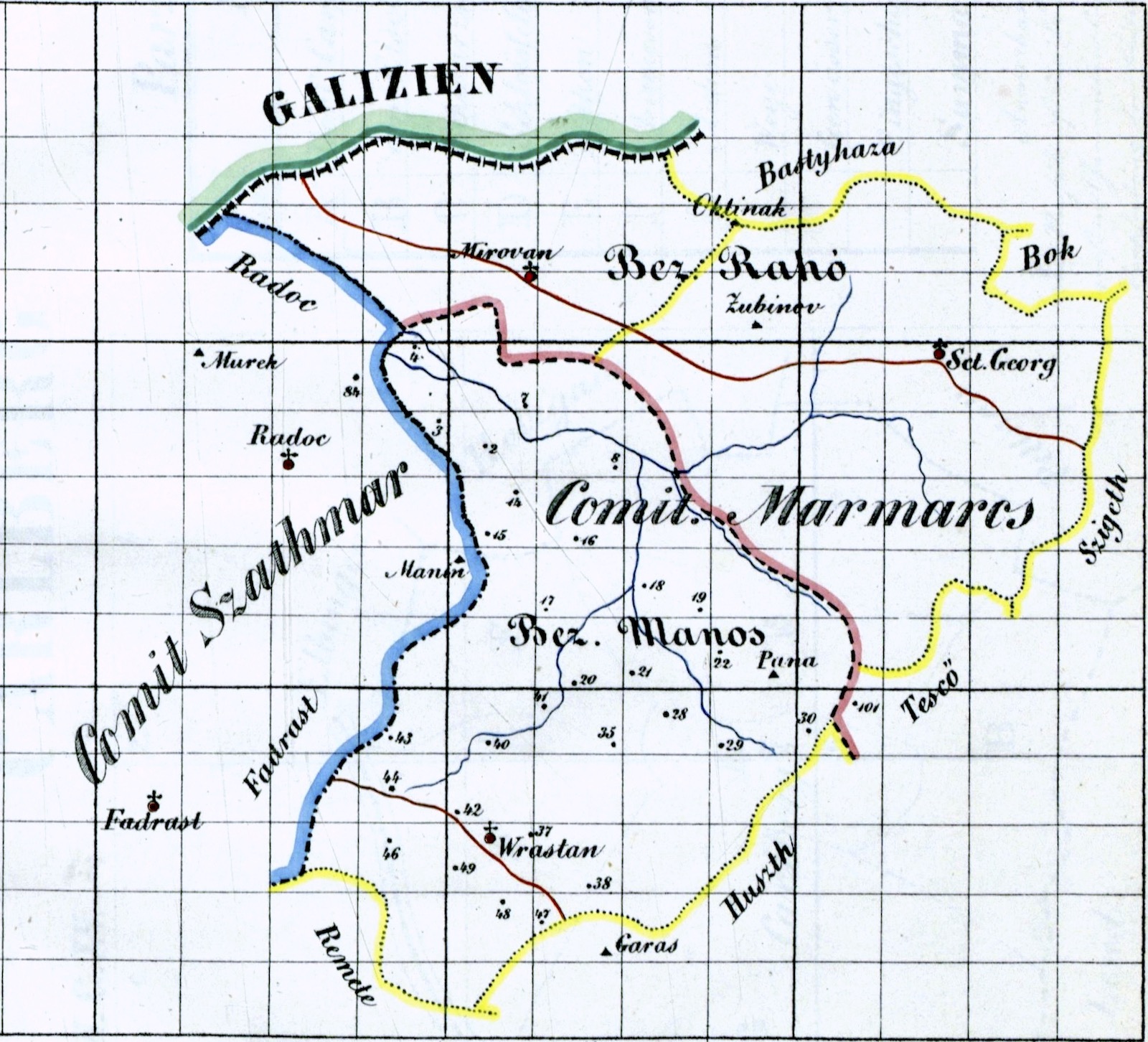 Historical cadastral maps make up a significant section of the Gesher Galicia Map Room because of their importance to historical and genealogical research for descendants of families which lived in the former Kingdom of Galicia. Cadastral maps created from surveys throughout the Austrian Empire were developed to strict design rules which governed not only the land surveys and the basic cartography which recorded building and land parcels, but also the appearance of symbols and colors used to identify landscape and man-made features, and even controlled the sizes and shapes of the letters used to title the maps and label hamlets, monasteries, rivers, streets, and other places by name.
In this part of the References section of this website, we illustrate a number of historical cadastral map legends, i.e. the symbol keys which were created to harmonize the depiction of map features drawn by the imperial cartographers. Although we use the legends today to aid modern interpretation of the maps, some of which are now nearly 200 years old, originally these documents were included in formal printed instructions for the creation of cadastral maps; we benefit today from the careful planning and control the Empire applied to this field.
Example cadastral map legends are listed chronologically below (where their years of publication are known), along with an online source for each document. The chronology is important, as the visual styles of cadastral maps evolved with developments in the graphic arts, so that individual maps are best paired with contemporary legends for best interpretation. As shown, while the archived official instructions are primarily in the German language of the Austrian Empire, equivalent instructions (with identical map feature symbols) were also produced in the Hungarian language of the partner kingdom in the Dual Monarchy. The annotation of cadastral maps in historical Galicia followed the Austrian German labeling norms, but many of the maps in the Map Room show some or most local place names in the Polish language.
Of course, most cadastral maps for individual settlements in Galicia include only a small fraction of the many symbols, line types, colors, etc. on the standard map legends. Also, given the huge geographical range of the imperial cadastral map project, and the large number of surveyors and cartographers employed in the work, it is natural that not everyone followed the standards closely. Sometimes a map will have additional and helpful text or symbol annotation to explain a building; in other cases, the cartographer freely embellished a standard map symbol to make it more artistic, even romantic in style; and in a few rare examples, surveyors or cartographers spilled ink or other liquids onto a map in development, or amusingly doodled on the map to while away the time.
After the example legends below, some information is provided to explain in English the meanings of the symbols, colors, line types, lettering sizes, and more. See the References section for more information about the cadastral survey and mapping process, and how to use these interesting and valuable documents.
Example Cadastral Map Legends, Listed Chronologically
Click on any of the thumbnail images below to see the full map legend in greater detail. On many devices, you can click again to see the legend at the full available resolution, and download it if you wish.

Cadastral map legend published 1820 in German language
The earliest complete Austrian cadastral map legend we have seen, from the Katastral Vermessungs Instruktion (Cadastral Surveying Instruction) published for use throughout the Empire in 1820. The visual styles and colors shown on this legend are reflected in the earliest cadastral maps in the Gesher Galicia collection. Source: OÖLA.

Cadastral map legend published 1824 in German language
Beginning a shift of cadastral map design standards, apparently for clarity/legibility. Changes are especially noticed in lettering styles, which reduced the flowery script of the original standard to cleaner block styles. Source: BEV.

Cadastral map legend published 1856 in German language
A further simplification of symbols and lettering, with a reduction in the number of stylized landscapes but an expansion of the number of conventional symbol designs. Source: Catastrum.

Cadastral map legend published 1865 in German language; A: Basic legend
This version of the basic legend adds an idealized map excerpt to indicate how parcel numbers and place names should be annotated in a wide variety of situations, and adds a large number of very specific vegetation types in labels and symbols. Source: Catastrum.

Cadastral map legend published 1865 in German language; B: Border designations
A graphical summary of line types and colors to be used for designating different types of regional and crown land borders, as a separate figure in the published instruction. Source: Catastrum.

Cadastral map legend published 1865 in German language; C: Lettering guide
An expanded lettering and numbering guide for all uses on cadastral maps. This figure from the published instruction is unusual: it includes Cyrillic letters, labeled here as Ruthenisches Alphabeth, though we have not seen a Galician cadastral map so lettered. Source: Catastrum.

Cadastral map legend published 1865 in German language; D: Examples and details
A supplemental figure which duplicates some of the symbols of the basic legend but in both isolated and contextual formats, and sketches the typical appearance of four sizes of settlements on cadastral maps. Source: Catastrum.

Cadastral map legend published 1869 in Hungarian language; A: Basic legend
A Hungarian version of the 1865 German-language legend. Although created by different draftsmen, these legends are nearly identical in both style and content. Source: Catastrum.

Cadastral map legend published 1869 in Hungarian language; B: Examples and details
Similar to the 1865 German-language version, but significantly expanded with the inclusion (and some duplication) of a large number of feature symbols. Source: Catastrum.

Cadastral map legend for indication sketches (undated, after 1865) in German language
Although labeled für Indikations Skizzen, the legend serves as well for final-stage lithographed cadastral maps. The legend is undated, but stylistically (based on cadastral maps in the Gesher Galicia collection) it falls in the late 19th century. Lettering is very regular, probably from templates; some of the symbols are also very regular, yet others are almost impressionistic. Notes at the right define markings found on houses on some maps, an explanation not found on other legends. Source: This legend is included in map sheet image sets from the Polish State Archives.
Translating the Legends to Help Interpret the Maps
Understanding historical cadastral map legends can be difficult, even for native speakers of the German and Hungarian languages. Beyond modern language issues, some of the terms and many of the spellings seen on the old legends are now archaic, which confuses web-based text translation tools. Another impediment is the significant detail and specialization of the symbols and terms, which are doubly "foreign" to modern urban dwellers; the maps and legends were made by and for 19th-century surveyors, cartographers, and tax administrators, with different knowledge and concerns from today's historians and genealogists.
A few comprehensive attempts to translate the Austrian imperial cadastral map legends into common English have been made. An incomplete English translation handwritten over the original 1824 legend (see above) made for Gesher Galicia in 2012 was partially successful; a Czech-language version was more complete and accurate (for readers of modern Czech). The best and most complete English translation we have seen to date appears in a blog post on the website of Jewish Family Search, a family history research and tour organization working in Poland and Ukraine. This resource excerpts individual sections and symbols from the 1824 cadastral map legend and presents them in graphical list form together with the original German-language annotations and an English translation for each, easing the interpretation of historical cadastral maps for many researchers.