Sources of Historical Maps and Other Information – The Gesher Galicia Map Room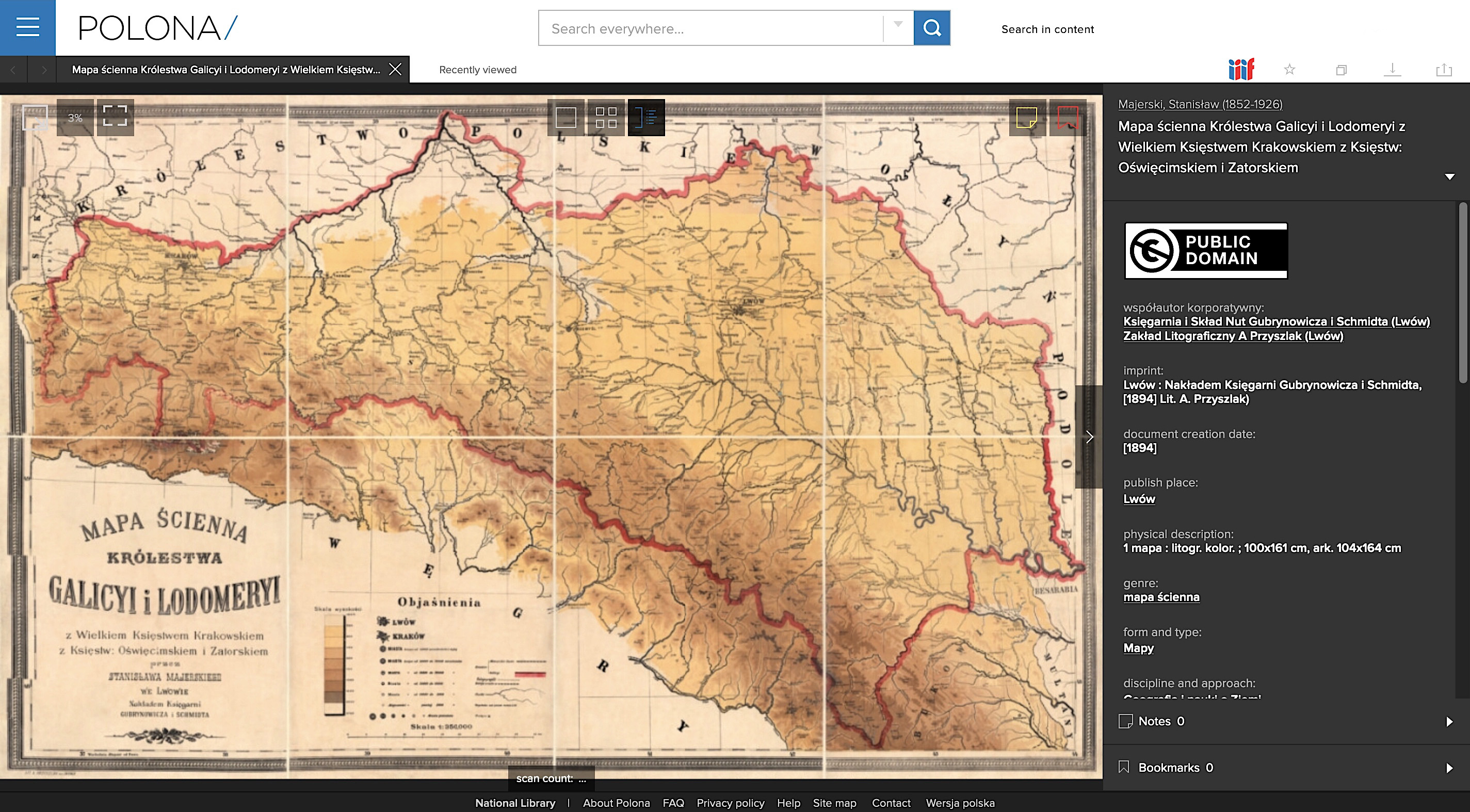 Listed and linked on this page of the Gesher Galicia Map Room are a wide variety of resources which can be used to locate historical maps related to the former Kingdom of Galicia and Lodomeria, the Duchies of Bukovina, Oświęcim, and Zator, the Grand Duchy of Kraków, and several other neighboring territories which at one time were part of Galicia in the erstwhile empire. Many of the sources listed here provide online tools for viewing and sometimes for downloading digitized versions of the maps. Most of these sources have been used to search and acquire maps in digital form for presentation in this Map Room.
The map sources listed here range from official national or university archives and libraries to the collections of NGOs and private individuals and the organized and/or loose postings of genealogical organizations. Some of the collections are remarkably comprehensive for selected types of maps or in the geographical or thematic focus of the research organization. The private collections are sometimes peculiar, even eccentric, but the specific interests of each collector and their strong investigative skills often help family historians and other researchers to find unique perspectives they might otherwise overlook.
The Gesher Galicia website includes a section on Record Inventories which features a search engine to identify the original archival records from which Gesher Galicia's databases were indexed and presented. Among the search categories is one for Maps, which identifies the archives and record numbers for all of the cadastral maps which appear in the Map Room. In addition to the search engine, there is also a subsection "About Archives" which provides reference information on the Polish and Ukrainian state archives from which most of Gesher Galicia's data (including cadastral maps) are acquired. Links to these archives are also listed below, which allows research into maps which are not already represented in the Map Room collection.
For other tools and information to support historical research using maps of former Galicia, see the References section in the Map Room.
State Archives of Poland, Ukraine, and Other Countries
National Libraries and Related Portals
University and Civic Libraries, Archives, and Institutes
Non-Governmental Organizations and Institutes
Private Collections and Commercial Projects
Genealogical and Family History Organizations
Other Map Sources